Wills & Estatesconsulting & planning
Whether you want to make your first will or update an existing Will or need to know the legal process to deal with the affairs of a loved one who has passed away, we can offer all of the legal support that you need. Get in touch today on 403 270 3556 for an initial consultation with no obligation.
The law around Wills and Estates can seem complicated but we will make you understand what you need to do, how to do it and why you need to do it. We will also give you clear information about the costs going forward, so that you know exactly how much you will be paying.
If a loved one dies, it may or may not be necessary to apply to the court. In whatever the case, the person who steps forward to deal with the affairs of the deceased becomes personally exposed to certain legal liabilities for their actions. We can advise and guide you and protect you from incurring personal liability. If it is necessary to apply to court to get an order appointing you as the personal representative of the deceased to protect the estate, pay the bills and distribute the net estate to the beneficiaries, we can obtain the appropriate court order for you and ensure that you will comply with your legal duties and that you are protected from personal exposure to the liabilities you incur to the court, the beneficiaries and the creditors of the deceased, including Canada Revenue Agency.
As we age we become more concerned about becoming incapacitated for a period before we die. Your Will sets out your choice as to who will get control over and carry out your wishes as to the distribution of the estate to your beneficiaries after you die. We can assist and help you to settle now who you wish to name to step in and manage your financial and health care matters if you become unable to do so for a period before you die. This may be done in an Enduring Power of Attorney for your financial matters and a Personal Directive for non-financial matters such as consent to medical treatment and where you will live. You can organize these matters now and will not have to worry about managing your finances or making living decisions in later life or wondering who will become responsible for making these decisions for you if it is needed or required.
Working with us means you will get clear, cost-effective advice. If a loved one has died, we will work sensitively and efficiently to minimize the stress you experience at this difficult time.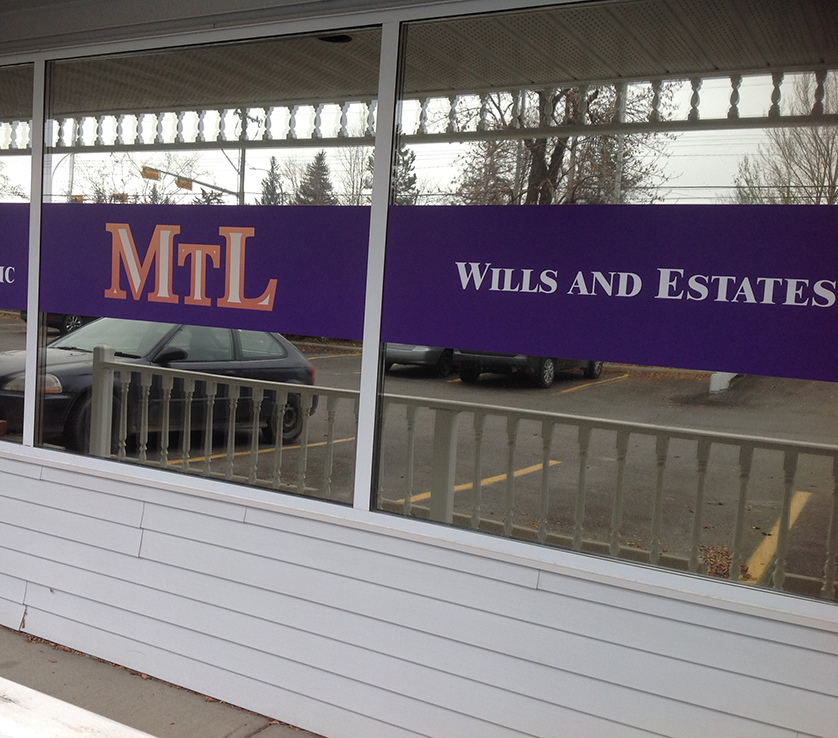 Why do I need a will? Click here to read more
The distinction between Core and Non-Core legal services is in the Surrogate Rules – click here to read our article on the difference.
Our Fees for a Will, Enduring Power of Attorney, Personal Directive:
For a Single Client:
$450.00 Will
$950.00 Will, Enduring Power of Attorney and Personal Directive
For a Couple (Mirror Wills):
$650.00 Wills
$1,150.00 Wills, Enduring Powers of Attorney and Personal Directives
Our Fees for Estate Administration
Fees for Core Legal Services
Our fee for the core legal services is $2,500 plus 0.5% if the gross value of the estate is less than $150,000 and, if in excess of $150,000, 1% of the gross value of the estate.
Disbursements
Disbursements are payments to third parties to carry your matter forward. Some examples of disbursements are courier charges and Court Fees.
Other Charges
These are routine services such as photocopying, faxing and file administration.
Goods and Services Tax
We charge GST on all our fees and most disbursements.
Click the button Below to download and read our Legal Services – Will Guide